Fine chemicals are single, pure and complex chemicals that are only produced in small amounts by multipurpose plants. Most manufacturing firms produce chemicals in bulk using standardized reactions. Fine chemicals, on the other hand, are produced by a limited number of companies
They are divided into three main types namely biocides, active pharmaceutical ingredients and specialty chemicals. The chemicals are never sold in their natural state. They added substances such as uncreative pigments, excipients and solvents before.
● Active pharmaceutical ingredients – They are then produced in variable doses as medical drugs.
● Biocides are chemicals used to kill weeds and pests including pesticides and herbicides.
● Specialty chemicals are used in several processes such as making additives in plastics, ceramics, glass and disinfectants or antioxidants.
Fine chemicals are used for special applications by manufacturing firms that make the following products: paint, petrochemical, Pharmaceuticals, adhesives and agricultural products.
AB Enterprises is one of the largest manufacturer, exporter and supplier of specialty chemicals like Fine Chemicals, in Mumbai, India with clients varying from small start-up companies to global giants as we specifically understand client's requirement for a quality Fine Chemicals at a highly economical price.
Since 2011, AB Enterprises is India's leading Industrial chemicals and compounds exporters in Mumbai known for producing quality-tested chemicals using superior grade raw materials sourced from trusted and reliable vendors and manufactured at our premises using quality tested components in compliance with Industry Quality Standards.
For Getting Details of Product Specifications, Technical Datasheet & Prices
Lists of Fine Chemicals offered by AB Enterprises:
AB Enterprises offers an extensive range of different Fine Chemicals having different uses and applications.
Check out our range of Fine Chemicals and Contact Us at +91 9223381464 or fill our Enquiry Form for detailed product info, if you need any assistance selecting our products that fits your requirements.
Please mention the Category: Fine Chemicals chemical name or let us know your applications, our expert can suggest the best based on your applications and requirements.
AB Enterprises supply and market Fine Chemicals to listed countries:
| | | |
| --- | --- | --- |
| USA | China | Egypt |
| Brazil | Nepal | Spain |
| United Kingdom | Bangladesh | Japan |
| UAE | Oman | Thailand |
| Kenya | Saudi Arabia | Taiwan |
| Turkey | Canada | France |
| Malaysia | Indonesia | Ireland |
| Jordan | Nigeria | Qatar |
| Vietnam | Germany | South Africa |
| Mauritius | Singapore | Philippines |
| Sri Lanka | Romania | Algeria |
| Italy | Belgium | |
AB Enterprises supply and market Fine Chemicals to listed cities:
| | | |
| --- | --- | --- |
| Mumbai | Vadodara | Cochin |
| Ankleshwar | Bengaluru | Hyderabad |
| Pune | Chennai | Tiruppur |
| Nagpur | Mangalore | Vijayawada |
| Ahmedabad | Jaipur | Tiruchirappalli |
| Surat | Indore | Ghaziabad |
| Rajkot | Faridabad | Greater Noida |
| Gandhinagar | Agra | |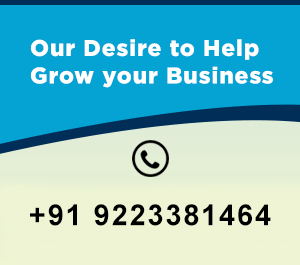 Manufacturer, Supplier, Importer, Exporter, Dealer, Distributor & Service Provider of Industrial Chemicals, Pharma Excipients, Pharma Raw material importer, Pharmaceutical, Active Pharmaceutical Ingredients, Bulk Drugs, Industrial Acid & Salts, Agriculture Chemicals, Food chemicals, Phase Transfer Catalyst, Quats, Agriculture Chemicals, Fine Chemicals, Epoxy Coating chemicals,  Construction Chemicals, Cosmetic Chemicals, Bulk Drugs,  Oil field chemicals,  Phase Transfer Catalyst, Water Treatment Chemicals, Swimming Pool Chemicals, Chlorinated Intermediates, Cosmetic Chemicals, Gujarat, India. Top chemicals & pharmaceutical company in India. Industrial Chemicals,  Surplus Chemicals, Intermediates in Vadodara, Industrial Acid,  Specialty Chemicals, Pharmaceutical Chemicals,  Active Pharma Ingredients, By-product/Waste Grade Chemicals Buyer & Seller in India, Best & Contract Manufacturer of Pharmaceuticals & Chemicals, Top Chemical & Pharma companies in India, Pharma Impurities for formulation manufacturer & pharma companies, Chlorine Chemicals, Importer of Industrial & Pharma Chemicals in India, ETP Chemicals, STP Chemicals, Buyer & Seller Used Machinery for Pharma & Chemicals Industries in India, Pharma Raw Materials, Surplus/Non-Moving Chemicals buyer & Seller in India,  Solvents (Distilled,  Recovered & Pure), Quats & Phase transfer catalyst, Ashland pharma excipients dealer & distributor in India, Detergent Chemicals, Detergent Raw materials, BASF Products, oil & gas chemicals, Biocides & Hygiene chemicals, hand sanitizer, disinfection & sanitation spray (corona-covid virus spray),  Pharmaceutical sanitization, lubrication additives.
Note: Please note that the information on this document is for illustration purposes only as information may vary with individual chemical compounds and their purity, concentration and applications subjects and therefore cannot be guaranteed as accurate. © Copyright 2020 © AB
Enterprises.
All Rights Reserved (Terms of
Use) …
Recreation of any materials from the site is strictly prohibited without permission.  AB Enterprises 's products are sold exclusively through AB Enterprises 's website. Use Terms | Privacy. Please contact us to discuss precise product specifications and requirements and obtain advice on which products are required to suit your exact application needs
[email protected]